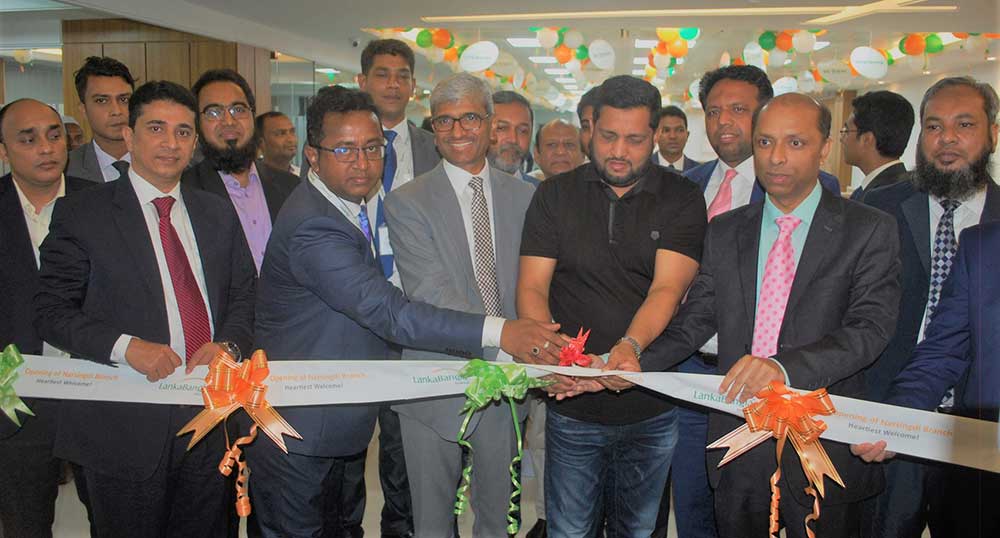 Narsingdi Branch of LankaBangla Finance Limited (LBFL) has been relocated to a new address at Sonali Tower (2nd Floor), North-East Side, Anandi Moar, College Road, Madhabdi, Narsingdi – 1604 on April 30, 2018.
Honorable Managing Director & CEO of LankaBangla Finance Limited, Mr. Khwaja Shahriar has opened the particular branch. Along with the other high officials of LBFL and local elites were also present on the occasion. A Dua Mehfil was also organized on the occasion.
To provide innovative products with unique services for the people in the community and make the service easily accessible by the customer is the objective of this branch.