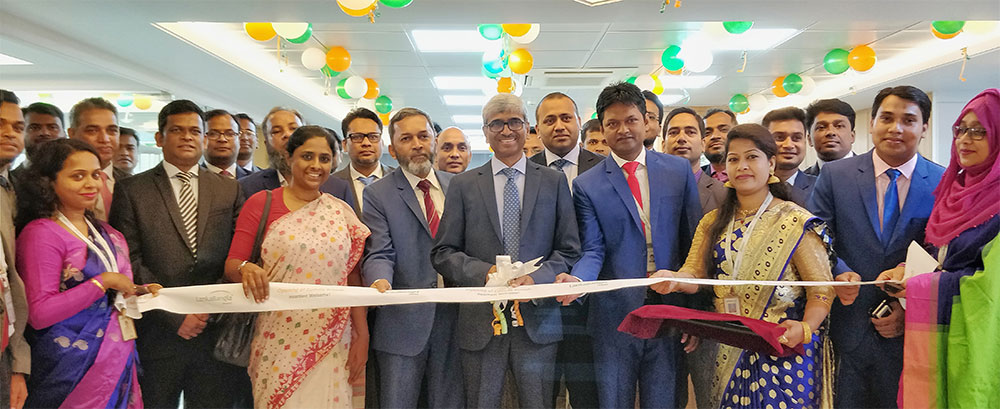 Recently Cumilla Branch of LankaBangla Finance Limited (LBFL) has been relocated to a new address at Garden City (Level 3), Holding No. 203/187, Jhautola Police Line, Cumilla 3500.
The new office premises was inaugurated by the honorable Managing Director & CEO Mr. Khwaja Shahriar of LankaBangla Finance Limited. Other high officials and local elites were present in this occasion.
To meet the growing customers' expectation and to provide better service will be the prime objective of this branch.