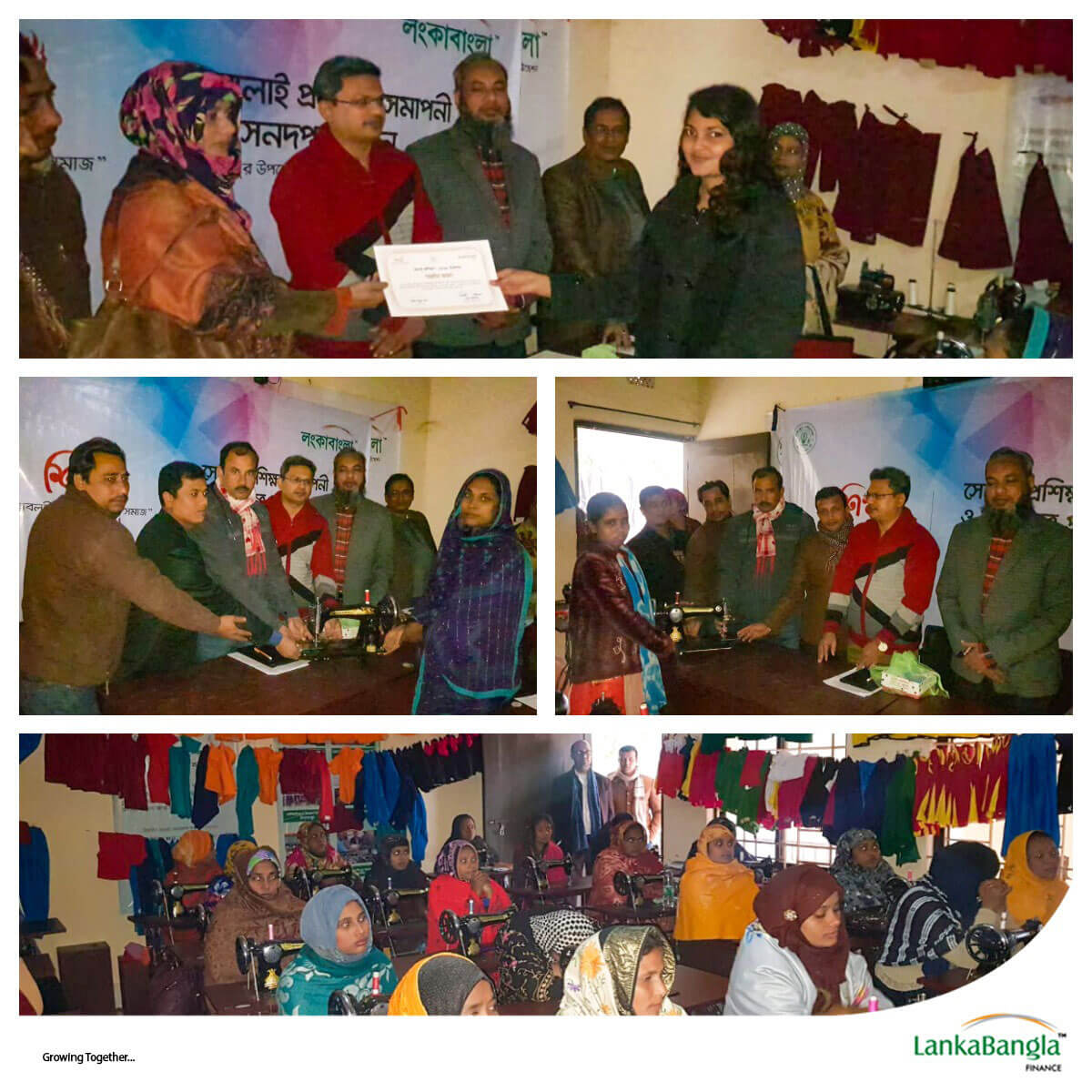 "Shikha Tailoring Training Program 2019" has been arranged for 30 distressed women from different areas of Kurigram from October to December 2019 as part of its CSR activities by LankaBangla Foundation. On Wednesday, 19 December, 2019, LankaBangla Foundation and Ulipur Pourashova jointly awarded course completion certificate to all 30 trainees for the 03-months long training program.
Shikha is an initiative by LankaBangla Finance that encourages economic empowerment of women of our country. All 30 trainees have been successfully attended the training course with full effort and complete enthusiasm. These women are now confident that with their acquired skills they will get a job or they can open their own tailoring business. At the initial stage of this Tailoring Training Program, LankaBangla Foundation donated sewing machines to all 30 participants to help them to become self-sufficient.
Chief Risk Officer, Mohammed Kamrul Hasan and Head of Alternative Delivery Channels (ADC) & LankaBangla Foundation, Mr. Md. Jahangir Hossain, local representative and high officials of Ulipur Pourashova took part in the closing ceremony program.