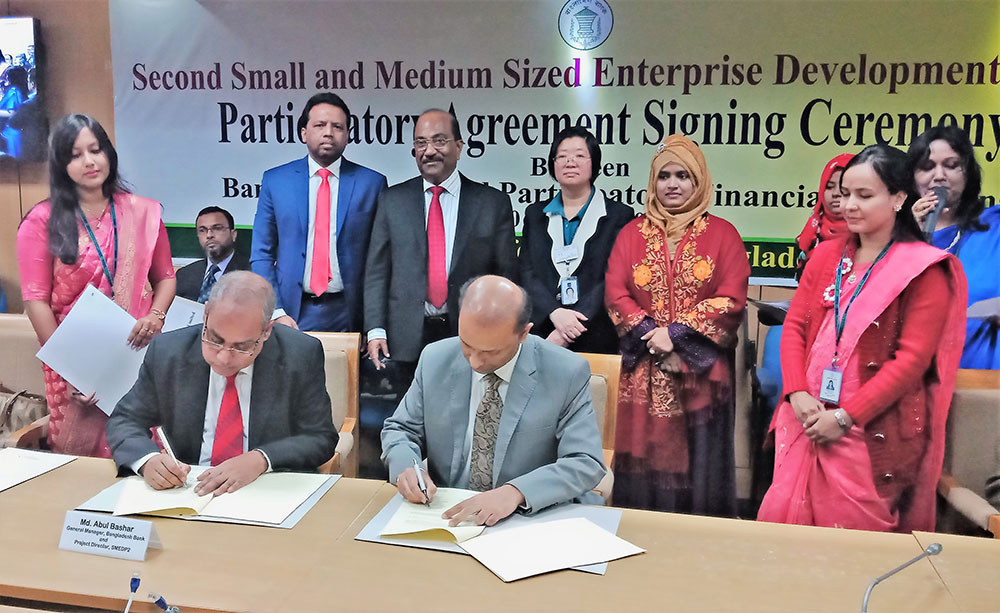 LankaBangla Finance Limited has signed an Agreement with Bangladesh Bank under its Second Small
and Medium Sized Enterprise Development Project. Mr. Md. Abul Bashar, General Manager,
Financial Inclusion Department of Bangladesh Bank and Mr. A. K. M. Kamruzzaman FCMA, Managing
Director (Current Charge) of LankaBangla Finance Limited has signed the Agreement on behalf of
respective organizations. Mr. S. K. Sur Chowdhury, honorable Deputy Governor of Bangladesh Bank
was the chief guest of the agreement signing ceremony. Among others, Ms. Cai LI, Deputy Country
Director of Asian Development Bank and Mr. Md. Kamruzzaman Khan, Head of SME of LankaBangla
Finance Limited were present at the ceremony.