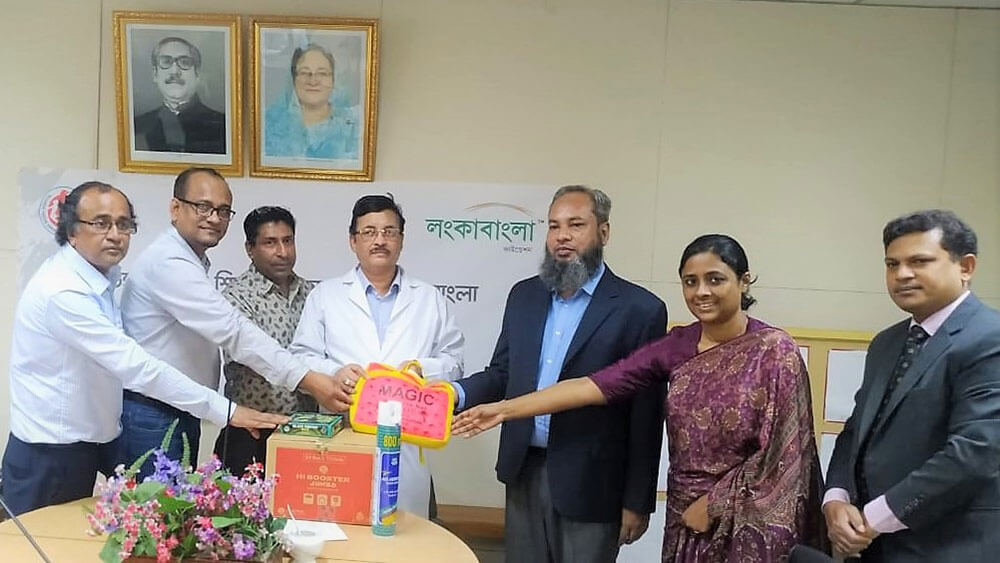 LankaBangla Foundation extended support to Dengue Affected children at Dhaka Shishu Hospital on 08 August 2019.
The outbreak of Dengue fever has spread in many areas including Dhaka City. The Dengue situation is getting worse day by day. LankaBangla Foundation, as part of its CSR activities, took the initiative to extend support to combat the prevailing dengue situation in the country through Dhaka Shishu Hospital.
The first phase of this assistance support includes medical items such as different types of saline, dextrose injection, cannula, mosquito net, aerosol, mosquito coil etc for Dengue ward. This assistance is for poor & helpless dengue affected admitted children at Dhaka Shishu Hospital.
From LankaBangla Chief Risk Officer, Mohammed Kamrul Hasan; Vice President & Head of Legal Affairs, Ummay Habiba Sharmin; and Head of Alternative Delivery Channels (ADC) & LankaBangla Foundation, Mr. Md. Jahangir Hossain handed over these items to the Director of Dhaka Shishu Hospital, Prof. Syed Shafi Ahmed. During the handover program doctors, nurses & other officials from Dhaka Shishu Hospital were present.
LankaBangla will continue the similar assistance program for Dengue again in near future.