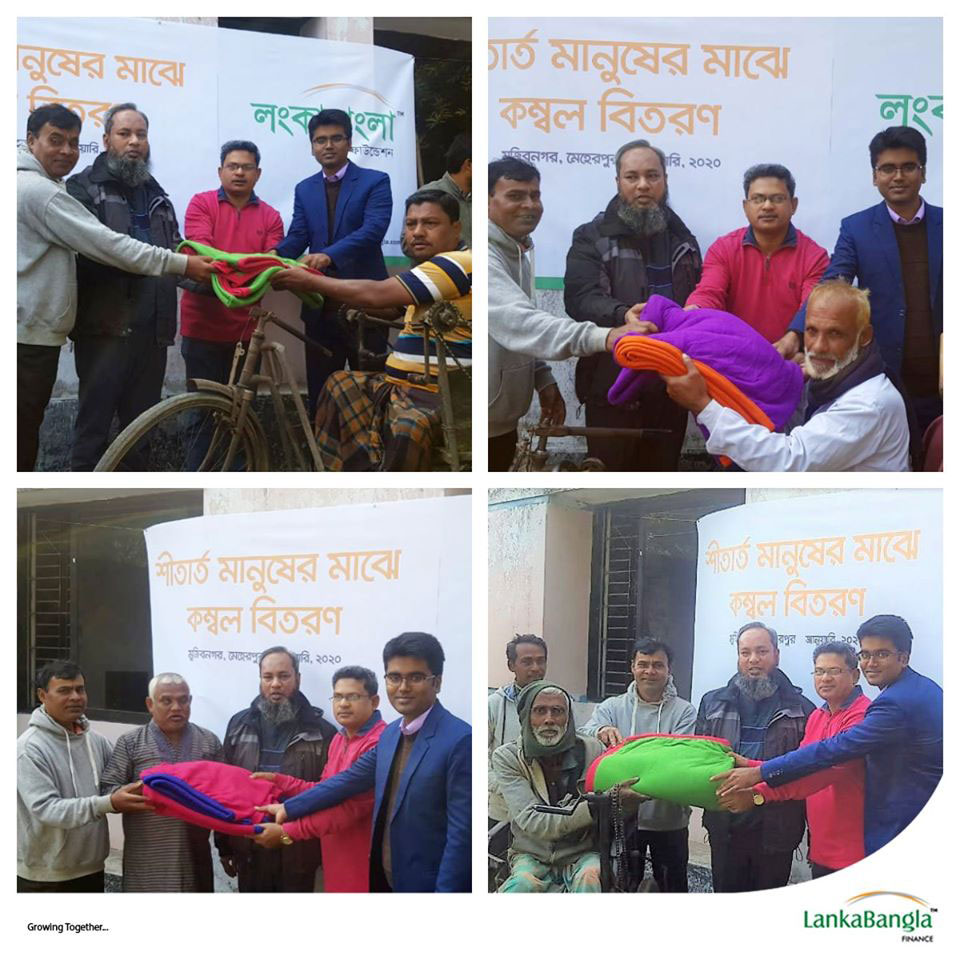 Lankabangla Foundation distributed blankets among 1,000 poor and helpless cold victims at Mujibnagar, Meherpur on 14 January 2020 as part of its CSR activities.
Due to prevailing severe cold wave at the moment in the country, LankaBangla Foundation has taken this initiative at the beginning of the year 2020.
Among the poor and helpless people many of them are orphans and disabled. Save the Planet and Disability (SPD) [a local NGO of Mujibnagar] extended its volunteer support to LankaBangla Foundation to list down poorest of the poor orphans and disabled for blanket distribution.
Chief Risk Officer, Mr. Mohammed Kamrul Hasan; Head of Alternative Delivery Channels (ADC) & LB Foundation – Mr. Md. Jahangir Hossain and Head of Branch, Kushtia – Mr. Md. Rakibul Islam Protik from LankaBangla while Chief Executive, Mr. Anwar Hossain from SPD took part in blanket distribution program.
LankaBangla Foundation undertakes blanket distribution program every year for better comfort of the poor people as part of its Corporate Social Responsibility (CSR) activities.