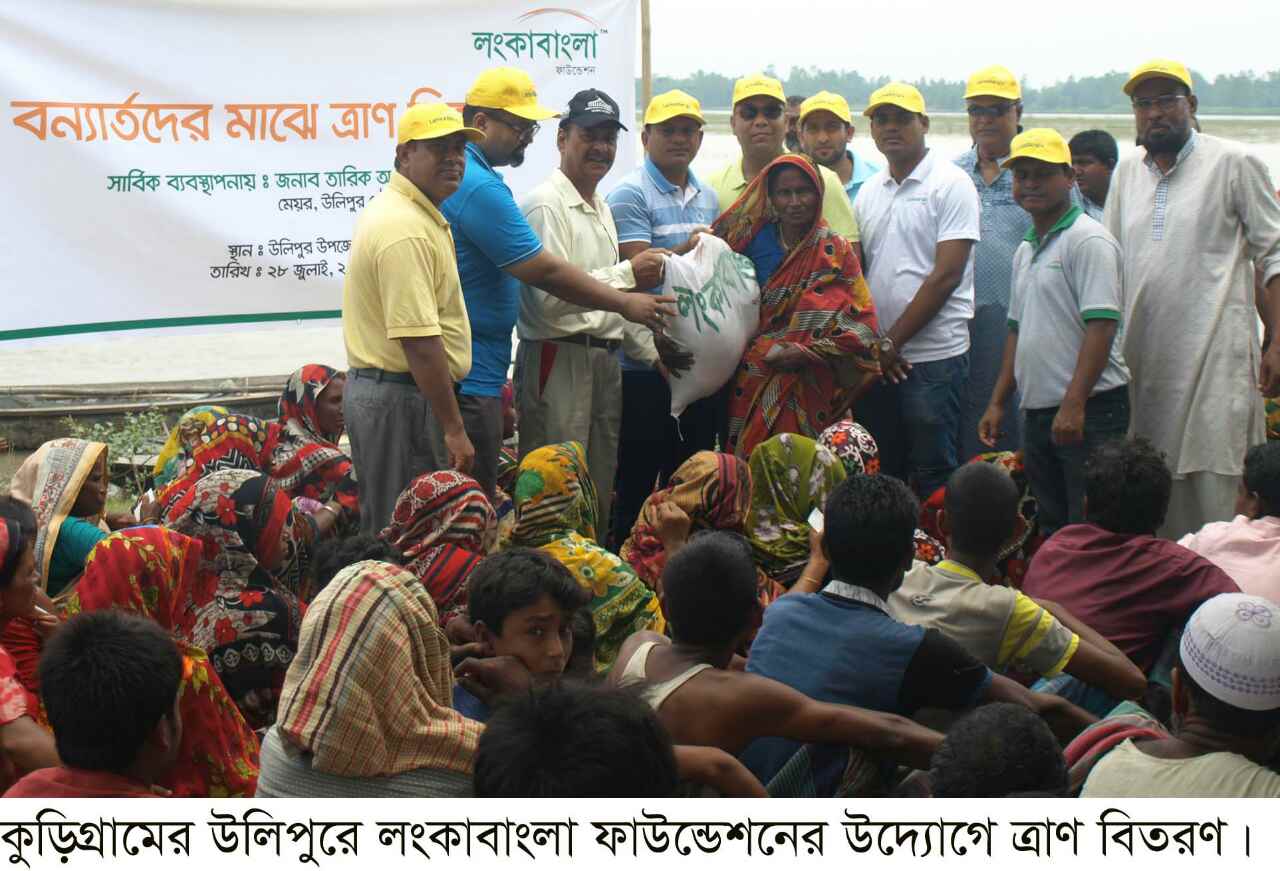 LankaBangla Foundation undertook a relief distribution program among flood victims of remote villages of Ulipur Upazila, Kurigram on 28 July 2017.
More than 25 metric tons of Relief goods were distributed among 2,000 destitute families stranded by flood water. Relief goods included rice, pulses, flattened rice (beaten rice), gur (jaggery), orsaline, edible oil, medicines, biscuits and other dry food items.
Head of Branch Distribution and Management Division, Mr. Mahbubur Rahman; Head of Liability Management, Mr. S. M. Abu Washib from LankaBangla Finance Limited; Mayor Mr. Tariq Abul Ala of Ulipur Pourashava and Ulipur Upazila Chairman Mr. Haider Ali distributed relief goods among marooned families of different flood affected areas of the Upazila.
LankaBangla Foundation as part of its CSR activities every year extends support for health, education & environment sectors; always extends supports to victims of natural calamities. Besides, it also undertakes different projects and programs for the disadvantage group of people. This year in May LankaBangla also distributed relief goods among 750 families and extended medical support to more than 1000 people of flood victims of Birgoan village of East Birgoan Union, Soouth Sunamganj Upazila, Sunamganj.
Considering the present miserable situation of flood victims Management of LankaBangla Foundation has distributed these relief goods among flood victims of Kurigram as part of its CSR activities.
Other Officials from LankaBangla Head Office, Bogura & Dinajpur branches and other local leaders attended the relief distribution program.